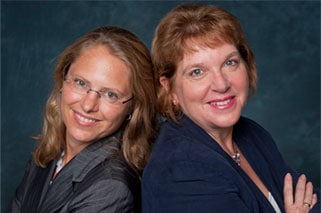 A great consultant believes in your mission, really listens to your needs and views, works with you as a partner, and draws from experience to do all of that, and do it well. Why? Because we don't think one size fits all in this business. So, whether your goal is to undertake a campaign, take your advancement program to the next level, or provide training to your staff or volunteers, we bring experience, insight, flexibility, and creative problem-solving to help fulfill your vision. We offer:
Personalized approaches specifically designed for your organization.
Extensive experience (a combined total of more than 50 years of professional fundraising and consulting) working with staff, boards, and volunteers in both large and small organizations.
Creative solutions to the challenges you face.
A commitment to take the long view with you and provide the planning framework, training, coaching, and support to help you reach a higher level of effectiveness.
A partner and confidential resource to help you sort through thorny issues and develop reasonable and well-thought-out solutions.
A commitment to the highest ethical and professional standards.
Feel free to contact us to discuss your needs. We look forward to working with you, earning your respect, and helping you advance the mission of your organization.